The best way to learn how to create your own trading indicators is to do them yourself, with the guide of an experienced pro. BigBits has created a video series that guides you from the creation of your first indicator, all the way into showing you how to create your own trading strategy on TradingView. The best thing is, all of the source code is publicly available on TradingView on the BigBitsIO profile, click here to view it and see how many others have learned from BigBits as well.
View the full video series below, or view BigBits YouTube channel here for tons of other great videos as well!
Want a sneak peek of what you can learn through the tutorial series? Just search for "Scripting Tutorial" on the TradingView public library of scripts for any scripts created by BigBits and add them to your chart, you can even see the source code up front.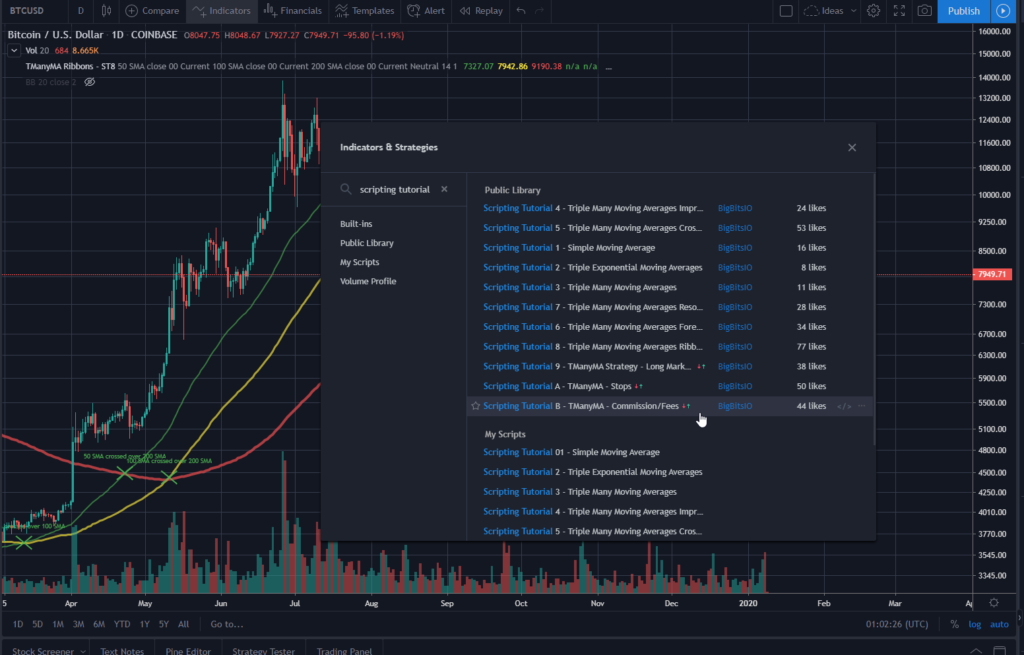 Excellent reviews by real YouTube viewers who just felt like they needed to share how great the tutorial videos were. BigBits focuses on honesty and integrity so there are no gotcha/click bait video titles, only great content relevant to what you need. See for yourself: